Caravan Insulation
What insulation does a static caravan have?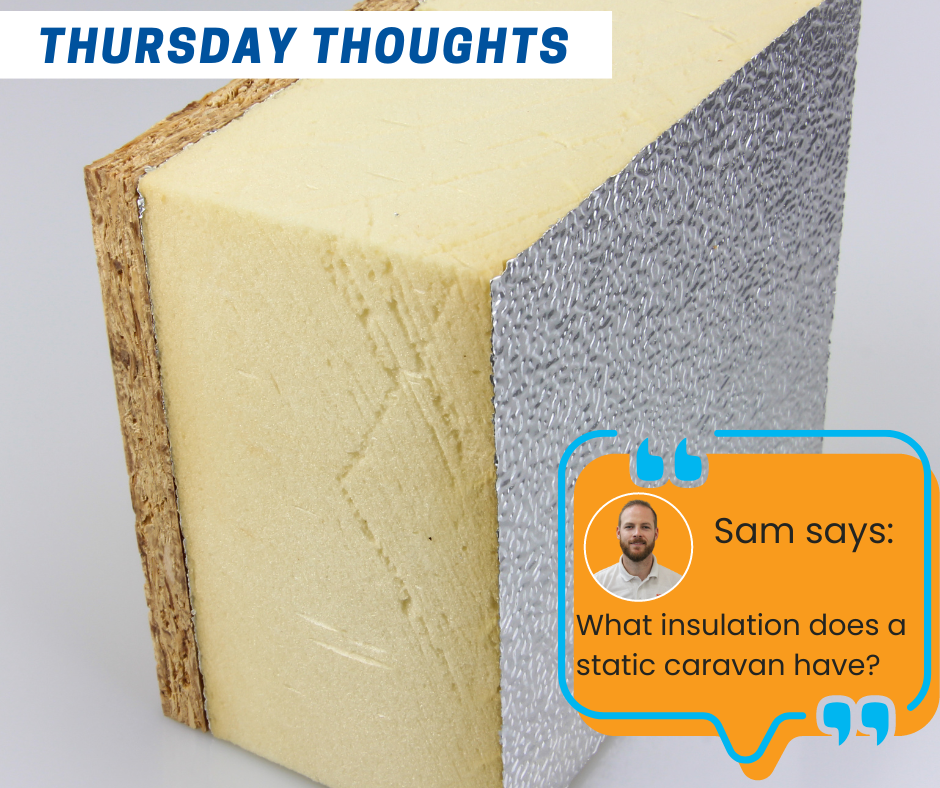 The amount of insulation a static caravan or lodge has will vary depending on its build date and the standard it is built to.
There are two standards of insulation in the UK.

Holiday Home Specification EN 1647 is the standard which the vast majority of static caravans in the UK are built to. This has been updated over the years, most recently in 2021. It is an important step in making sure caravans are built to a good standard for both safety and insulation. EN1647 has guidelines which cover items such as snow load (not often needed in our area!), structural stability and thermal efficiency. Due to improvements in technology, insulation grades in caravans have improved over the years, moving from polystyrene in older caravans to fibre insulation in more recent models.
EN1647 is suitable for use all year round but on a temporary basis. Whilst the addition of double glazing and central heating will make the use of a caravan in the winter more comfortable, it is worth noting that you may experience some condensation and damp if you choose to live in it permanently. It's worth opening windows when you can and running a dehumidifier at least periodically over the winter.
Some people choose to add insulation to their caravan or lodge. One of the best and easiest places to start is adding or increasing under floor insulation. A lot of warmth can be lost through the floor so adding a layer of foil insulation to the underneath of the caravan will help to stop the heat escaping keeping the caravan and your toes warmer! It will also help prevent cold air entering the caravan. There are companies who do carry out this sort of work, but you may choose to do this yourself. A quick search brought up this kit which appears to have everything you will need but it is best to check before purchasing https://www.ecohome-insulation.com/product/ecopro-caravan-insulation-kit/. Even if your caravan does have underfloor insulation, you may choose to add more.
The other insulation grade used in the industry is BS3632. It was first published in 1963 and is set by the British Standards Institute https://www.bsigroup.com/en-GB/ and was most recently updated in 2015. This update added additional legislation to the 2005 version. As with the holiday standard, improvements in technology mean manufacturers can now build more energy efficient static caravans and lodges. Without BS3632 and EN1647 there would be no rules on how caravans and lodges must be built, which would lead to a lack of quality and potentially dangerous mobile homes being built.
BS3632 caravans and lodges have increased levels of insulation making them suitable for permanent use. Traditionally this standard was reserved for lodges and park homes but in more recent years we are seeing more and more 13' and 14' wide static caravans being built this way. Unfortunately, there is a lack of residential preowned caravans on the market but hopefully this changes as more of these newer 13' & 14' models are resold.