Static Caravan Transportation & Siting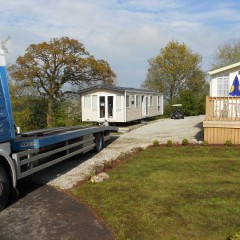 All of our second hand static caravans include free delivery within a 100 mile raadius of the sales centre where it is located. This does not mean we will only deliver within those 100 miles. We are able to sell to any part of the country at an additional cost. The additional cost is based on distance and logisitics. For more details, speak to one of our sales advisors today.
We use a carefully selected team of caravan transporters from across the country who ensure that your static caravan is delivered safely.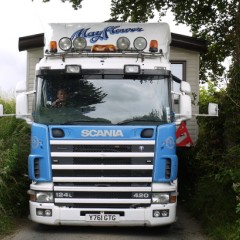 Unsure whether your perfect caravan will fit? An access check will be carried out before your static caravan is transported to ensure that your land or property and its access is suitable for an abnormal load.
When your static caravan or lodge is delivered it will need siting. Our experienced team can ensure that your holiday home is manoeuvred onto your concrete base and sited exactly where you want it. We ensure that it is level and then secure it. All of this will be done with minimum disruption. Siting is not included in the price of the caravan but a quote can be produced.
Call us now on 01837 680100 for more information and a free, no obligation quotation or send us an enquiry.
* Connection to services is usually arranged by an independent party and is not provided as standard.