Video Walkthroughs
New Feature - Video Walkthroughs!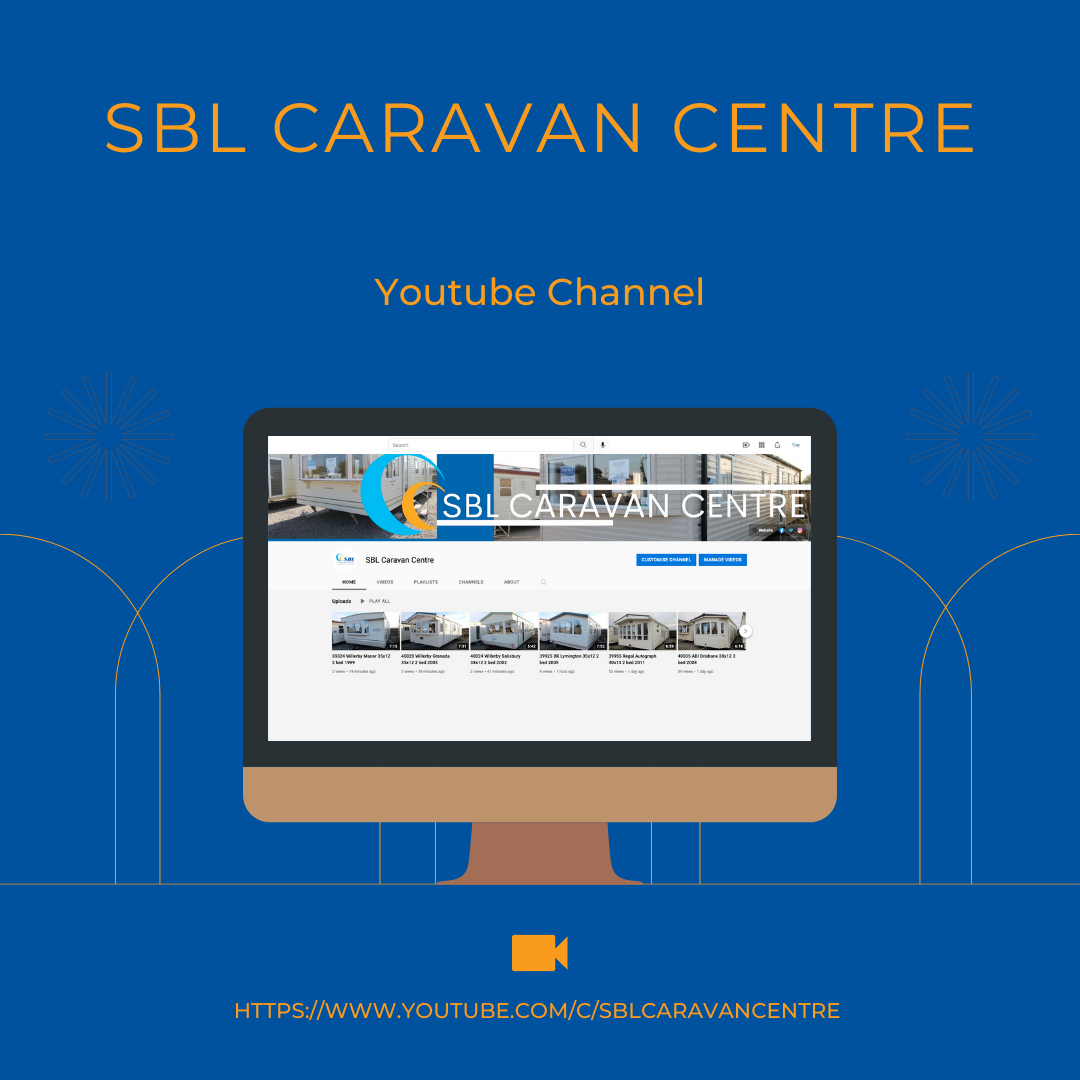 Over the last few months, we have been building an extensive library of video walkthroughs of our preowned static caravans and lodges.
These walkthroughs show a very honest and fair representation of the condition of our caravans. They also help customers to take a 'walk through' the caravan and see the layout for themselves. Pictures are great, but videos really help to show the floor plan of a caravan.
They also enable us to point out any issues with the caravans and suggest ways that these can be rectified, along with ideas for improving them.
Here at SBL Caravan Centre we spend a lot of time and money working on our preowned caravans to ensure the quality is right. However, some people prefer to fit their own carpets and carry out work themselves. The videos allow you to see the current condition and decide for yourself what work you would like carried out.
You can view our video walkthroughs by browsing our website. When clicking on to a model page, the video will load as the first 'image' for the caravan and can be viewed without leaving the page by clicking the play button, shown in the red circle below. If there is no video, it means we have not done one yet, so feel free to let us know, and we'll put it at the top of the list sales@sblcaravancentre.co.uk
Our videos can also be viewed on our YouTube channel: https://www.youtube.com/c/SBLCaravanCentre